the best of
spring
our guest Camille Charrière
nous
MAG 12 revisits the Spring-Summer 2022 collection, a joyful « feel good » wardrobe for all women, with new items, essentials, iconic pieces and other looks, all worn with brio by 7 sparkling women. But also by an exceptional guest, the French influencer Camille Charrière who sports her Comptoir looks in sunny South of France.

7 Comptoir women... Their names are Jessica, Inès, Laure, Gwendoline, Sophie, Delphine and Zoé: a merry band of girls brought together by a casting call on our Instagram account. This « melting pot » is a perfect reflection of Comptoir des Cotonniers' identity: iconic pieces for all women, for each to create her own style. Besides, our 7 impromptu models chose what they wanted to wear on the day of the shoot. Like a mix & match of real life.
Because that's what life is all about!
iconics connection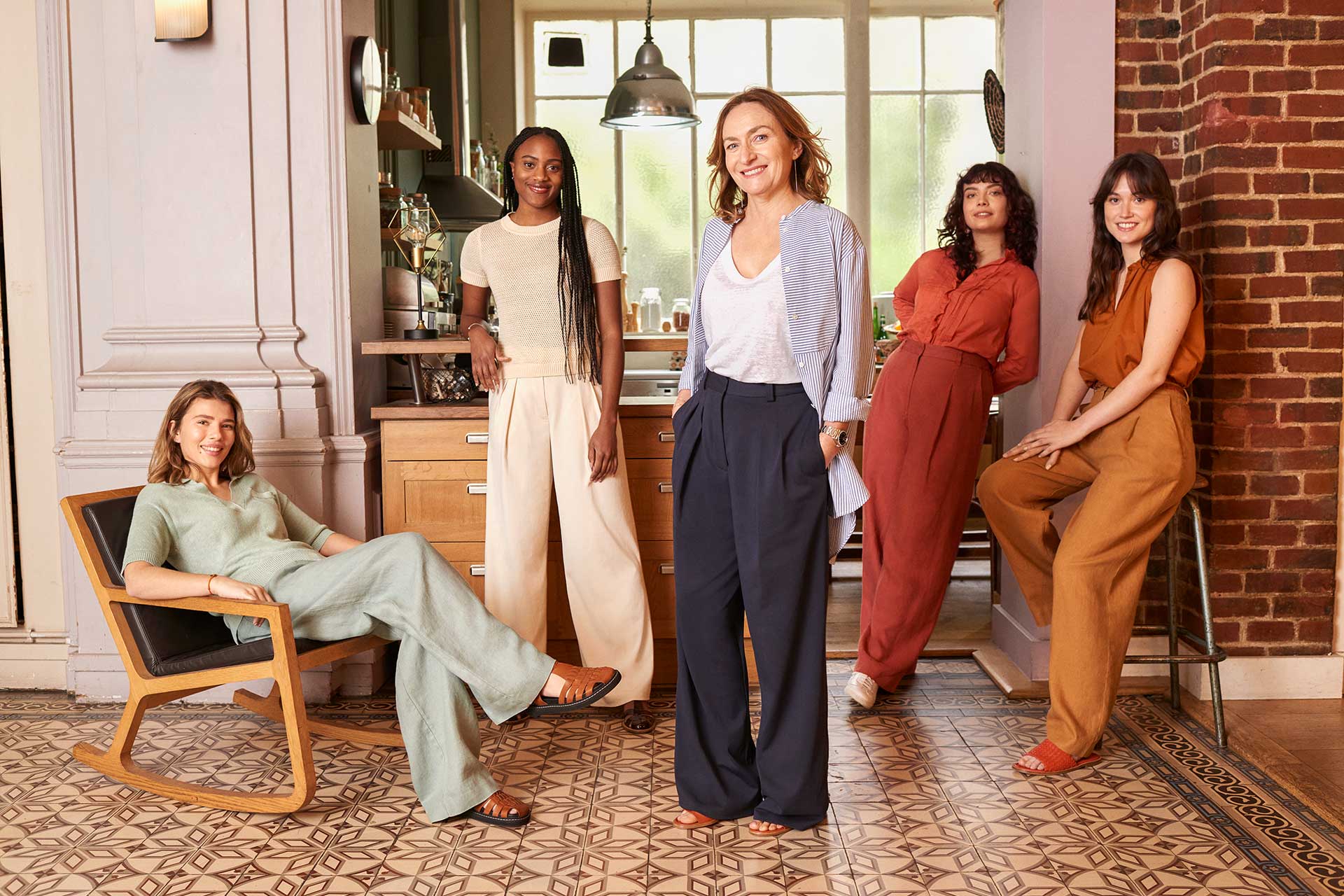 For the past few seasons, our iconic pieces have been given pretty names... Marguerite, Yvonne, Joséphine, Maddy, Amandine, Rita... A singularity tinged with a touch of classicism. Who are they, exactly? A perfect pair of trousers (Marguerite), in a variety of colours and fabrics ; a striped jumper (Maddy) that adds a touch of pep to any look ; an essential linen T-shirt (Amandine) ; a new pair of cool and ultra-chic jogger-style pants (Joséphine), and many more…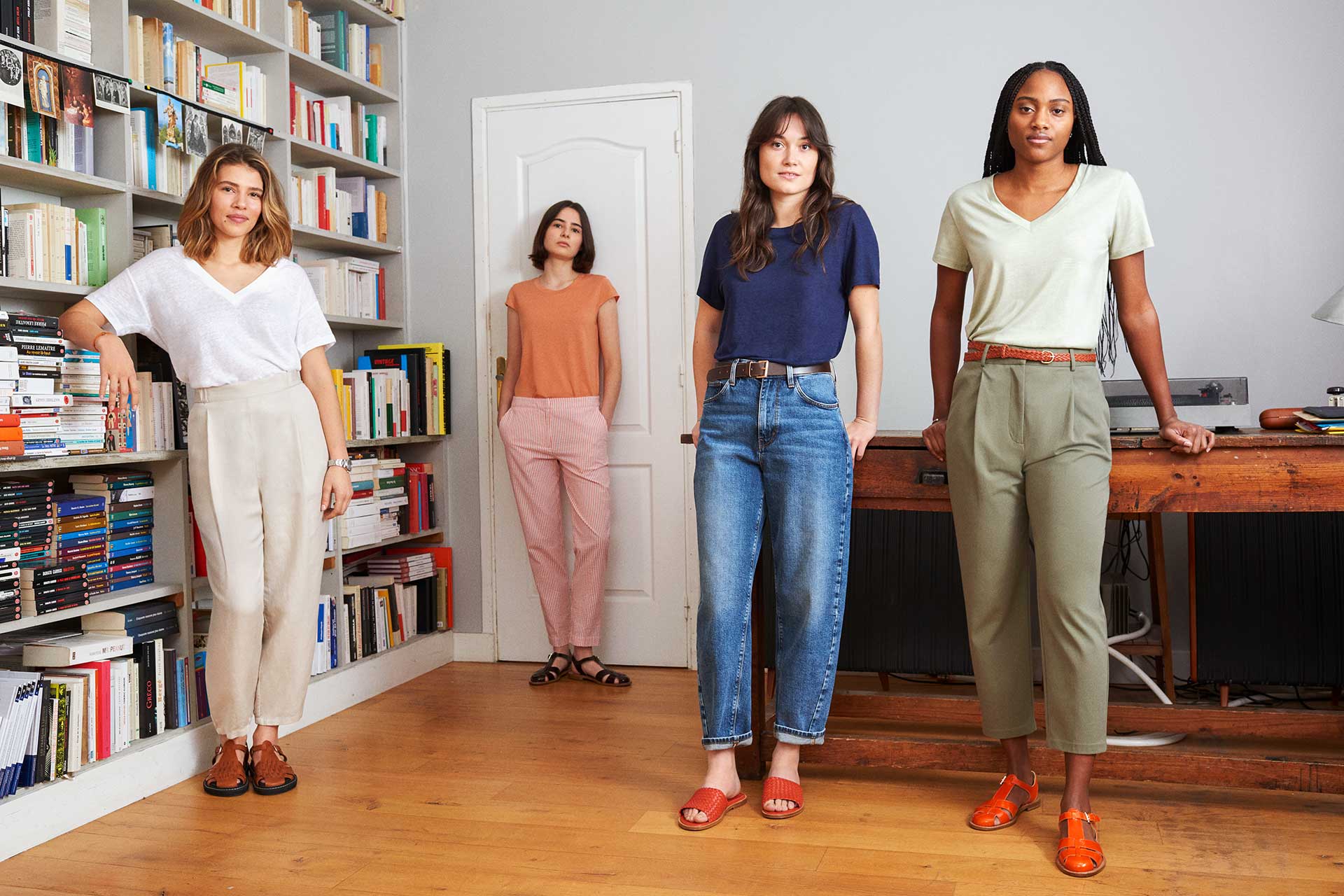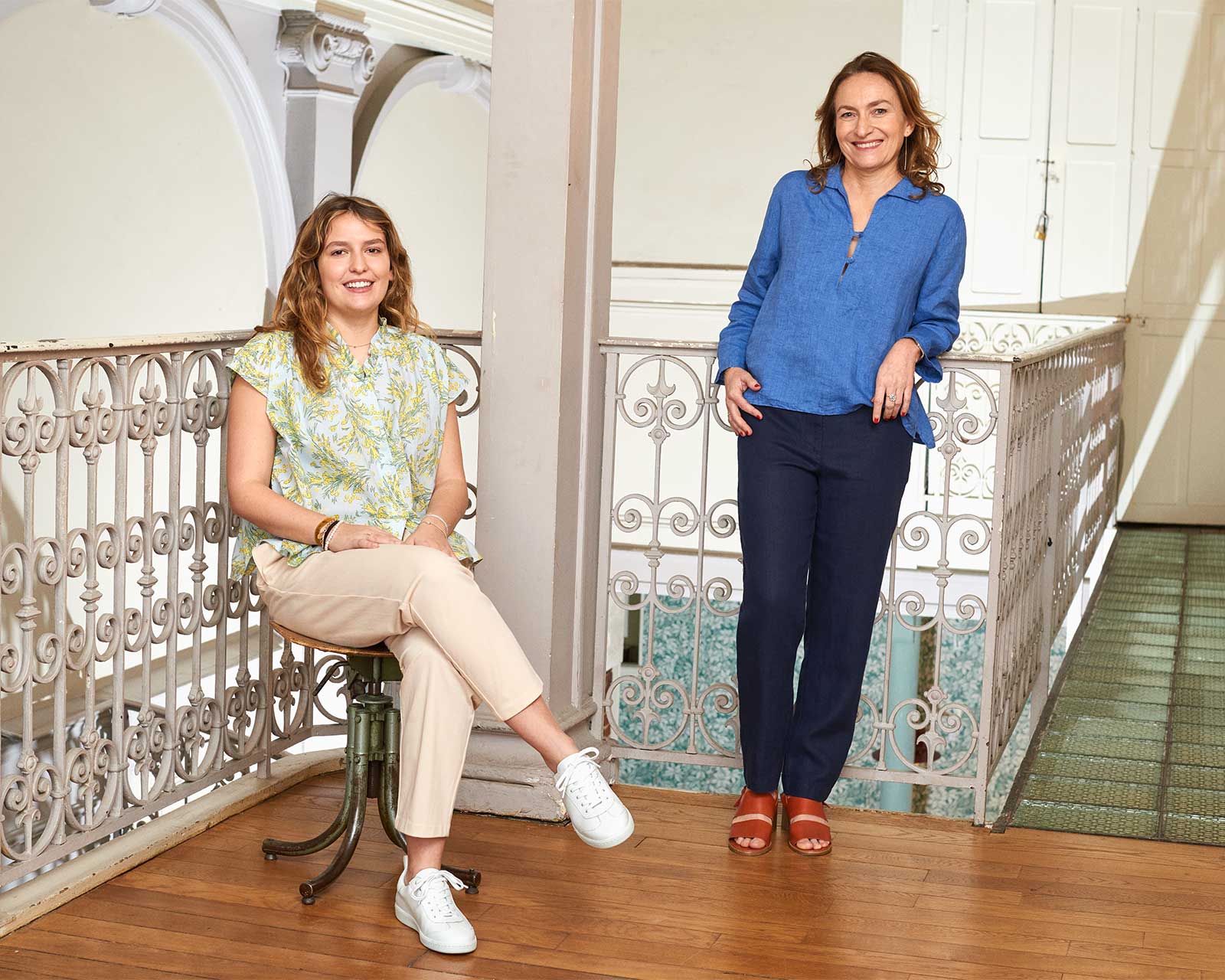 mother & daughter
Adopt them, interpret them, enjoy them among mother and daughter, girlfriends, sisters, among nous!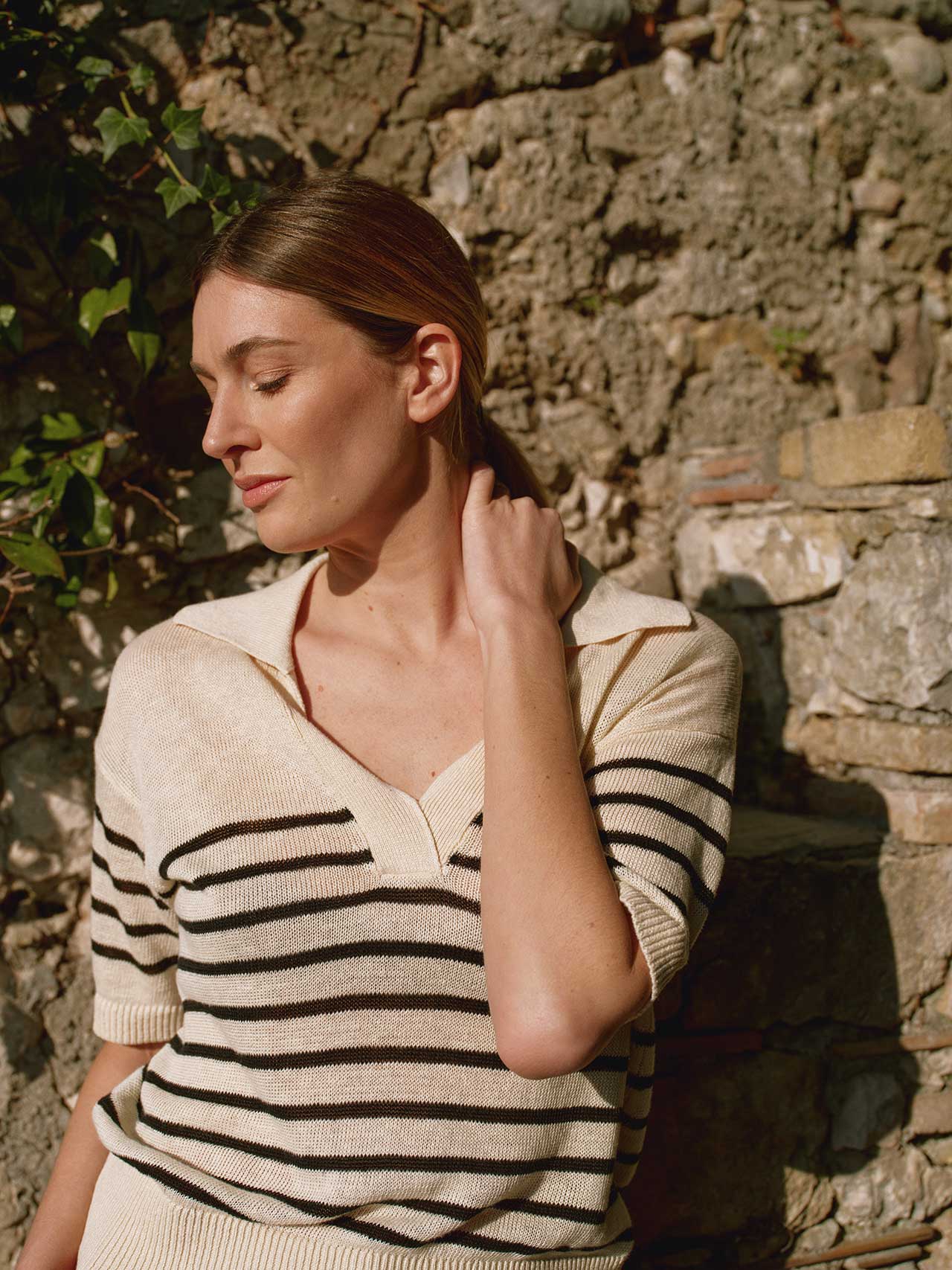 INTERVIEW
Camille
Charrière
A writer and broadcaster for the major media, a creative director, a fashion influencer and a planet-conscious person, Camille Charrière is Comptoir des Cotonniers' special guest. She was destined for a career in finance in London, but she finally set her sights on the fashion world. Thoughtful, committed and full of humour, the woman who has more than 1.3 million followers on social networks shared a few of her secrets with us.
read more
Yvonne, Marguerite & Joséphine...
3 trousers in the spotlight
Our trousers are hot! Yvonne, Marguerite and Joséphine come in different styles to match different looks and desires. If Yvonne opts for pleats and lengthens the silhouette with its loose leg, Joséphine goes a step further with its jogger cut, slightly elasticated at the ankle. And what of Marguerite? Our superstar lends itself to all looks and atmospheres with its cigarette fit just above the ankle and countless choices of fabrics and colours.
Who wins? You do, of course!
Marguerite
Josephine
Yvonne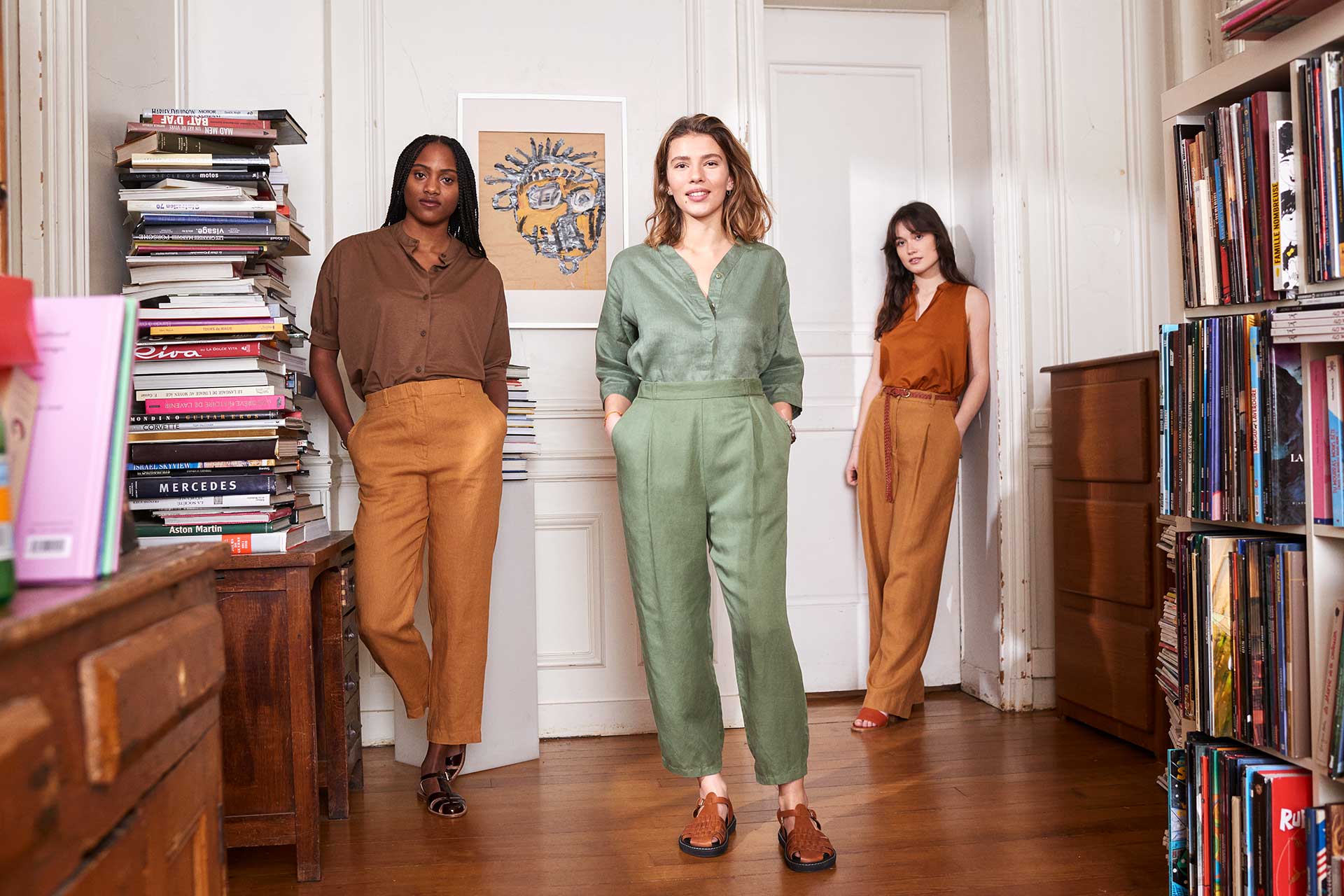 the best of spring
Linen, cotton voile, light viscose, denim... Adopt spring colours: for some it's fresh greens (cardamon, sage, lime...) for others sherbet hues (watermelon, peach, melon...) or organic shades (saffron, cinnamon, nutmeg...). All this makes up a delightful spring palette for a subtle wardrobe: long or short brightly printed dresses, a saffron-coloured Saharan-style linen work jacket, a floral cotton voile blouse, total look white denim... We want it all!